About Misfit Moon Productions
Misfit Moon Productions produces independent, original material using the mediums of moving pictures, music, live performances, photography and art.
Established in 2010, Misfit Moon has had our first film receive a nomination of 'Best Parody' at WTF Film Festival. Our second film "Veterans Day: A Cinepoem" has been proudly accepted as Official Selections at: SF GI Film Festival, Colombia Gorge Film Festival, Long Beach Indie International Film Festival and The International Film Festival of Cinematic Arts, Los Angeles, 2014.
Besides our own productions, we are here to help you tell your story. Contact us to connect for collaborations.
About the Founder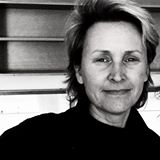 After producing local artists in music since 1997, Helen P. Souranoff established Misfit Moon Productions to continue producing independent projects for talent who would otherwise not have had access to professionally produced content. After a substantial career in the educational field, Helen's focus is expanding to independently produced projects in film, music, and theatre.
Current work includes producing and directing a series of Cinepoems from the book "Musings of a Full Moon," Lighting Director projects for independent clients in dance, and is in pre-production with a Video-On-Demand series, working title 'Parked,' which has recently been registered with WGA West.
For more information on Helen P. Souranoff please visit her official IMDB info page.