The Wardobe: Vanya, Sonia, Masha, & Spike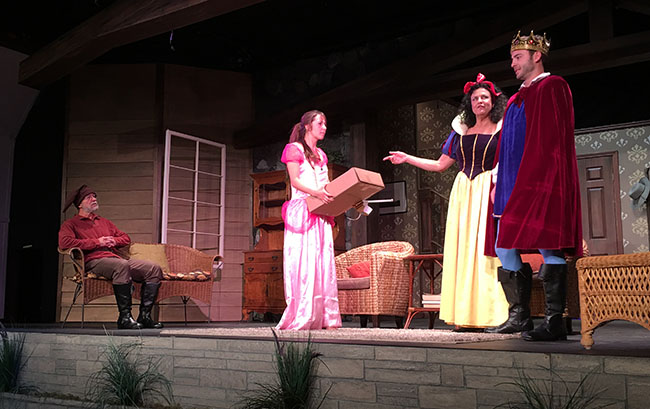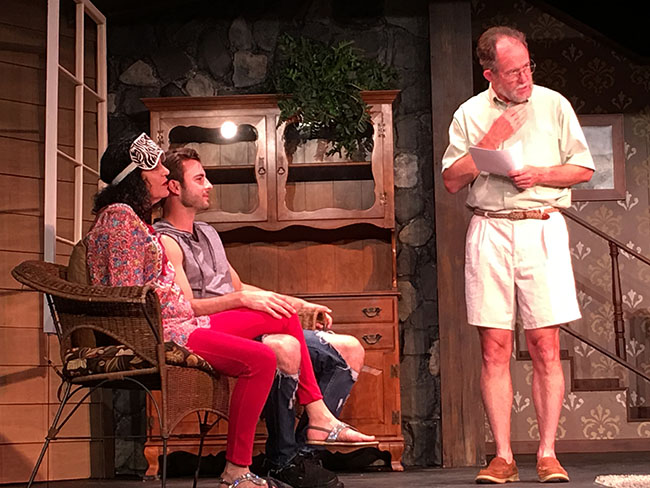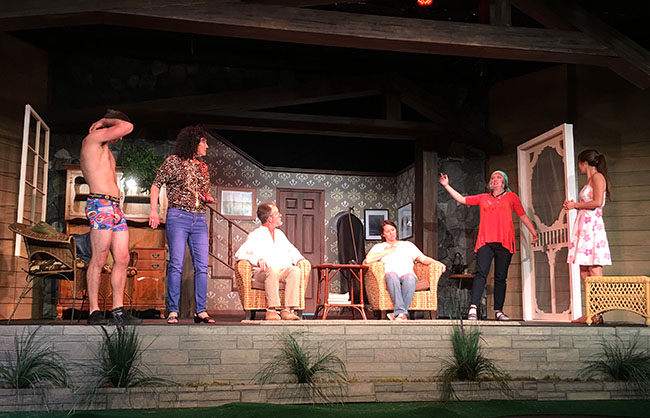 Costuming for the Mountain Community Theatre's (MCT) "Vanya, Sonia, Masha and Spike" was created by Helen S/MMP. Directed by Peter Gelblum, the show had a very successful run in May 2017. The Santa Cruz Sentinel gave it an enthusiastic thumbs up, with a special nod: "After the party, Sonia is still giddy from the attention she got in her flash dress (thanks to costume designer Helen S)" for costumes.
An even better review was published in the Santa Cruz Mountains Local, the Bottenberg and Horner Report citing: "So much fun to be immersed in a good play with good players. Mountain Community Theatre is a gem."
Special thanks go out to Palo Alto Children's Theatre for assistance with the Prince and Snow White costumes.
---
Starring:

W. Scott Whisler
Daria E. Troxell
Robin Aronson
Correll Barca-Hall
Ashley Sue Perry
Sasha Voight

Production Team:

Director/Producer: Peter Gelblum
Stage Manager/Board Operator: Alaina Boys
Set Designer: Scott Boynton
Set Decorator/Props Master: Michele Estrin-Gelblum
Sound Designer: Steve Edmonds
Lighting Designer: Max Wurtz
Master Carpenter: Mark Hoagland
Costume Designer: Helen S.
---
Image Gallery
---
Behind the Scenes